Police Blues Retain McDonalds Coral Coast Sevens title in 2020
Police edged Ratu Filise in the 2020 McDonalds Coral Coast Sevens Final to win 17-14.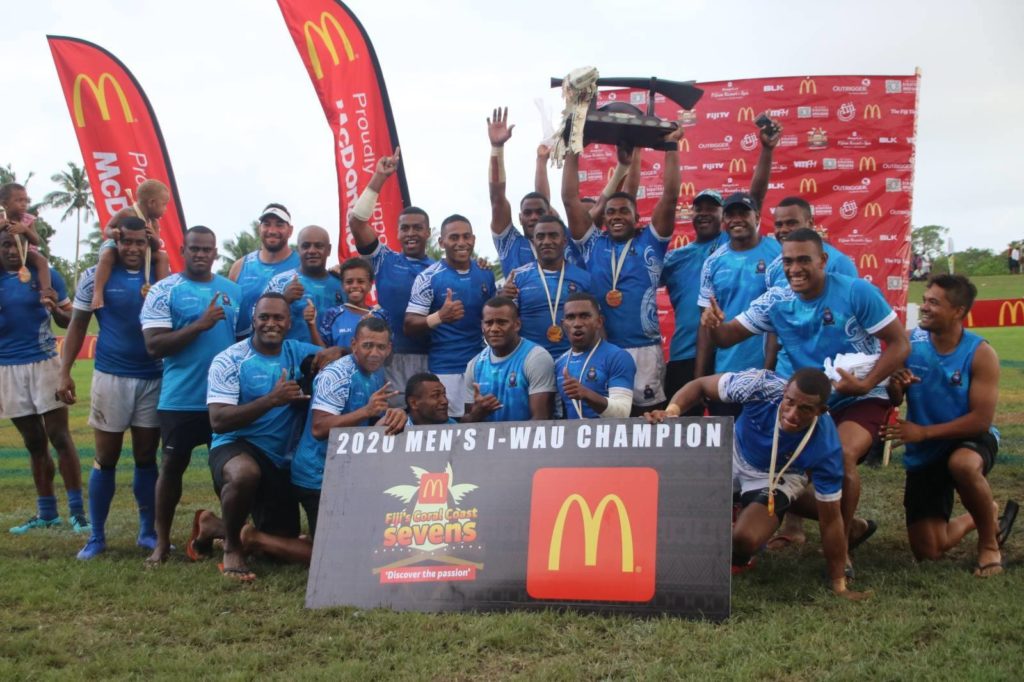 Police drew first blood by scoring first and converting its first try.
Indiscipline almost cost the Police Team their title where two of its players were sent off for dangerous play.
This resulted in a penalty try to Ratu Filise and they manage to score a converted try with five members of the Police team on the field.
Ratu Filise was leading 14-12 with two minutes to play.
Police was back to full strength and managed to score a try right on the sound of full time.
Published on Fiji Police Facebook