Shangri-La's Fijian Resort and Spa is the largest and most comprehensive coral island resort in Fiji and the Pacific.
Located in the private Yanuca Island, it is the island resort in Fiji connected to the mainland by a causeway.
The 109-acre island is home to diverse ecosystems, including remnants of natural coastal forest and mangroves to various coral formations fringing the island.
A traditional village is the inspiration behind the layout of the resort which retains much of its unique Fijian character with contemporary local touches throughout its outlets, as well as conference facilities and residential villas.
This resort has 442 rooms including 12 executive suites, 4 lagoon villas and six premier ocean villas located in its signature CHI, The Spa at Shangri-La.
All rooms have either lagoon or ocean views.
A passionately family-friendly resort, Shangri-La is voted Best Family Resort in Fiji for the last 6 years by Holidays with Kids magazine in Australia.
The resort is well-known for the Little Chief's Club, a kid's facility providing varied educational and cultural activities children between the ages of 4-12 years.
Shangri-La's Fijian Resort and Spa is a sought-after wedding destination for couples looking for a wide array of options to celebrate their big day from an intimate wedding.
The white Seaside Chapel is a jewel unmatched in its beauty and enviable location, nestled along the shore amid a backdrop of stunning sea views.
While most of the resort is child-friendly adult designated areas include the Takali Pool and Golden Cowrie restaurant for breakfast.
CHI, The Spa at Shangri-La
Designed as a secluded Spa Village set away from the main resort, CHI, The Spa at Shangri-La offers the privacy and luxury of the largest Spa Bures in Fiji, complete with relaxation areas overlooking the Pacific Ocean or a unique rainforest; private garden patios, outdoor bath tubs, herbal steam room and outdoor showers.
CHI is a retreat from reality and a chance to escape to a slower paced, softer world where everyday stresses are left behind.
Corporate Social Responsibility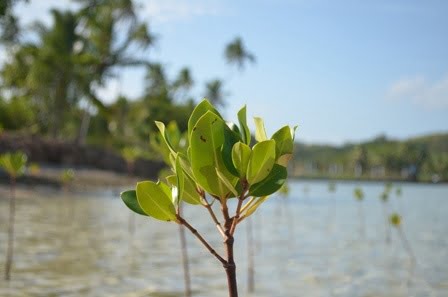 Long before CSR became a buzzword, the resort has championed both the welfare of its surrounding communities as well as the natural environment and has been actively involved in independent efforts to protect and restore the marine environment.
In 2001, the immediate waters surrounding Yanuca Island was declared a marine protected area, with the support of the Paramount Chief – Na Turaga Na Kalevu and following extensive consultation with community leaders.
In 2009 a marine manager was appointed to oversee the setting up of the Shangri-La Marine Education Center (SMEC) with an objective is to oversee the resorts' marine environment program and to create awareness for guests, staff and the community on the importance of coral reef conservation.
Find Shangri-La's Fijian Resort and Spa on your favourite Social network