In a bid to contribute towards Government's efforts to reduce Fiji's carbon footprint, a Sigatoka-based company is playing its part in a small but significant way.
"We are right behind the Government in this, we use no fossil fuels, our electric velocipede batteries are powered by the Fiji sun (solar)," said Ecotrax Fiji operations manager Mandy de Vries.
Ecotrax Fiji has electric-assisted, rail-mounted pushbikes that are powered by solar and these are used by tourists to travel through the lush Nadroga landscape on railway lines. Ms Vries said the bikes were silent and had zero emissions.
"We are passionate about protecting the environment in our adopted country, ensuring it is still a clean green place for the next generation."
Ms Vries said they started the business in January 2018. She said her husband, Howard de Vries, was an inventor with skills in engineering, electronics, computer software and also had an interest in trains and transport.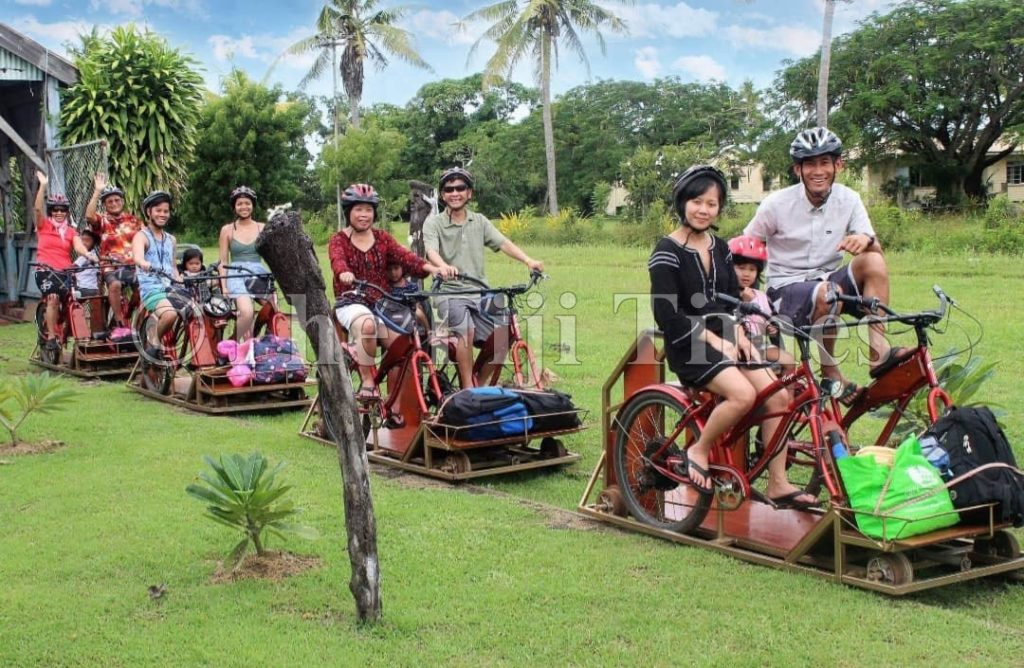 "We were looking to spend more time in Fiji and came across the unused sugar cane tram line on the Coral Coast.
"We were able to secure a 10-year lease from the Fiji Sugar Corporation and built our modified electric bicycle carriages to start Ecotrax.
"Guests are firstly given a safety and history briefing at our base in Cuvu at the historic FSC locomotive shed which we have brought back to life.
"This is followed by an hour's gentle ride on the electric mounted bicycle carriages (velocipedes) through changing scenery and villages along the coast to a deserted beach where we stop for an hour of swimming, snorkelling and enjoy a fresh fruit platter and coconut drinks which we collect in one of the villages we pass through — creating an income stream for them — then a gentle ride back to base.
"We don't operate on Sundays in respect to the villages and Fijian staff so that the religious day of rest is not affected."
She said they also educated guests and those in communities around them regarding the use and disposal of single-use plastics and other products.
Originally published Fiji Times: https://www.fijitimes.com/railway-rides-on-solar-powered-bikes/