Ready for a holiday or weekend break? Tourism Fiji recently launched its Love our Locals campaign.
Supported by tourism industry stakeholders, the "Love Our Locals Fiji" campaign plays out primarily on social media and includes the creation of a Facebook group where industry operators can communicate specials, exclusive to Fiji residents.
The campaign embraces the spirit of love through action in the face of an industry and Fijians that are hurting.

It takes inspiration from the Prime Minister's call to action over a year ago and asks Fijians to rally behind local restaurants, tour operators and hotels to show support for Fiji by supporting Fijian Made products and holidaying here at home.
In turn, Fiji's tourism industry is delighted to welcome locals to their businesses.
Minister for Commerce, Trade, Tourism and Transport Faiyaz Siddiq Koya said the purpose of the campaign was to boost bookings and keep Fijians working during these difficult times.
"Love our Locals conveys a spirit of community and solidarity. Tourism employs thousands of people across our nation, both directly and indirectly, and we encourage everyone to show their support by booking a tour, grabbing coffee with friends, or exploring other parts of our beautiful country. Every dollar spent at a hotel or restaurant goes a long way. It keeps businesses open, people employed, and families fed," explained Mr Koya.
The minister added, "Tourism is for everybody and through the campaign, Fijians are called to become greater ambassadors of the Fijian tourism industry by immersing in some of Fiji's unique experiences."
Fiji has had its fair share of challenges in the past, but our strength has always been communal resilience.
The Fijian Government is once again calling on the nation to unite in a common mission to keep Fiji going.
The battle to keep us COVID free is expected to continue for many months to come, with medical and health safety considerations being foremost.
COVID is the new normal and Fijians have to agree to, and accept living and socialising arrangements that meet health safety requirements as a precondition for travel.
Social distancing, frequent hand washing, and hygiene should be top of the mind for all Fijians.
Weekend spotlight on the Coral Coast!
Wondering what to do this weekend?
Why not check out some local deals available on the Love our Locals Facebook group and check out a few places to see and things to do along the Coral Coast.
There are so many deals to choose from but here are a few to get you started:
The projects collective
This little gem of a store, based at the Fiji Beachouse is a treasure trove of ethical and locally designed jewellery, clothing, skincare and homeware brands conveniently found in one place!
Make a pitstop for brewed coffee on the cross-island commute or stay a while and kick back on the beach with a cold Mokusiga craft beer and a slice of Ecocafe's delicious wood-fired pizza. Open Friday to Sunday.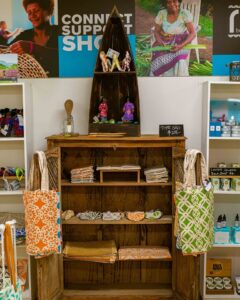 The projects collective little gem of a store, based at the Fiji Beachouse is a
treasure trove of ethical and locally designed jewellery, clothing, skincare
and homeware brands conveniently found in one place.
Glass blowing at Hot Glass Fiji
Located on Korotogo's scenic Sunset Strip, Hot Glass Fiji – the country's only glass blowing studio – has plenty of natural inspiration for their stunning glass art.
Sign up to their class with some friends to discover the mesmerising art of hand blown glass making and take home your own beautiful piece.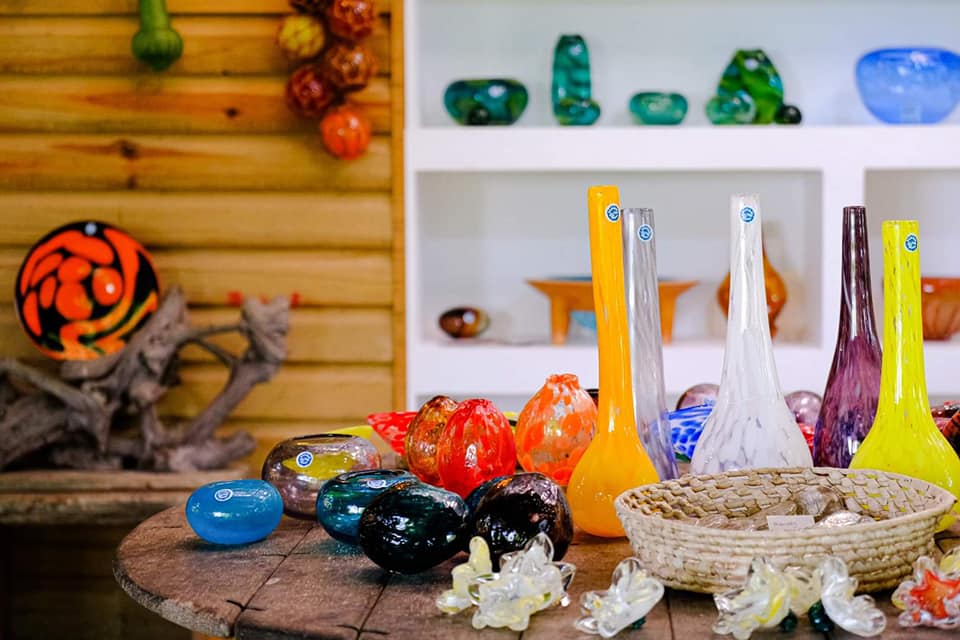 Ecotrax Railway Adventures
Cruise along the Coral Coast's abandoned sugarcane railway on the world's only rail-mounted, electric pushbikes (velocipedes) with Ecotrax.
This quirky ride crosses coastal forests, rock cuttings and rural villages to end at a beautiful remote beach for a light fruit picnic and a bit of swimming before the ride back to their base at Cuvu. You can fit in some exercise and paddle the whole way or simply sit back and let the electric bike do all the work. Perfect for all ages really! Open Fri, Sat, Sun.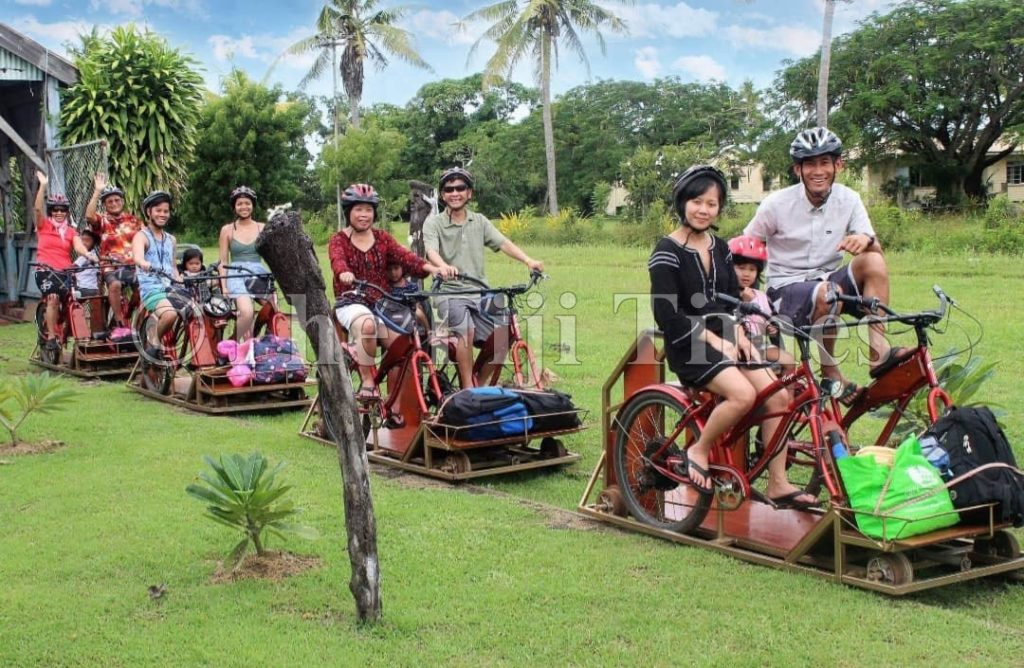 For more deals on places to stay and things to do join the "Love our Locals" Facebook Group and embark on a new adventure today!
https://www.facebook.com/groups/LoveOurLocals/